Beats Avenue (B.A.) is a music website offering
music products & services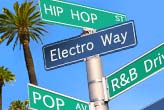 Beats Avenue® was founded by experienced music producers who have work references with several music labels and artists worldwide. On this website, you will find them under the alias: "Booming Brothers".
Being in the music business for many years as musicians and artists, the Booming Brothers know how tough it is to build the road to success. By creating this website, the founders' goal is to provide easy access to quality music at a very affordable price. As they say:
Ultimately, we would like to help any artists from amateurs to professionals, unsigned to indie, to get a big boost in their career.
Indeed, Beats Avenue is the place "where your music comes true!".
On Beats Avenue, you will find a wide range of music genres from Pop to Hip-Hop, including Electro, R&B, Soul, Rock, Acoustic… To listen, please check out our Beat Store music player.
Beats Avenue offers different kind of services
according to your needs
Most instrumentals/beats listed on B.A. are for lease. This means that B.A. grants non-exclusive licenses of use to the buyers. Various types of licenses, granting different rights, are proposed for recording artists: Non-Profit, Premium, Trackouts, Unlimited.
Only a few instrumentals/beats on B.A. can be acquired with an exclusive license. This means that the buyer of such a license will be the unique (exclusive) user of the instrumental/beat.
If you have a song that needs to meet high quality standards for CD pressing or any broadcast (TV, radio), we can mix and master your track for a competitive rate!
If you would like to get tailor-made music according to your taste and needs (arrangement, songwriting), we can do that. The instrumental/beat will be exclusively produced for you! You'll be the owner of the Master.
Stay informed about
our latest news, fresh new beats and special offers
MIXING & MASTERING SERVICES
Need your song to sound professional?
We can mix and master it for you!
We can produce custom instrumental
according to your tastes and needs.